This week continued to see strong seller market trends. The number of pending sales increased by 2% to 81%. That's been fairly consistent.
This means that 4 out of 5 houses on the market right now are already under contract. Said another way, only 20% of the homes on the market are available and there are a LOT of buyers out there who are willing to pay top dollar and make a lot of concessions.
We are still seeing:
Sales prices about 102% of list
Waived inspections or "as is" purchases
Appraisal gaps (home can appraise for less than purchase price and buyer is ok with that within limits)
Escalation clauses
It's a GREAT market for sellers IF you don't have to buy something. If you do, you'll get more for your home but will conversely pay more for the home you purchase.
The trend for listed home remains strong. We have almost identical homes for sale and corresponding distribution of list vs pending over last week.
As I've mentioned before, the market will change when we see a combination of these things happen:
Prices stabilize
Days on market increase
Number of total listings increase
Percentage of listed homes that are pending increases
WATCH for these signs. Follow this blog and we will update you every week.
Next weekend, I'll pull historical data for the month of September and compare that to YTD trends.
Remember, this data sampling is limited to SE Hamilton County (Noblesville, Westfield, Fishers, Carmel) and is limited to $200k-$600k. This is the majority of home sales in SE Hamilton County.
Need a custom search? I'll do it at no charge. Email me.
Here's another tool available on my website. It's called market reports;
We believe we have the strongest, most advanced consumer search engine in Indiana. Look at our Advanced Search
It is extremely powerful... exponentially more powerful than any competitor or Zilllow. Try it, you won't be disappointed.
If I or my team can assist you, please don't hesitate to call.
Keeping a watchful eye on this market!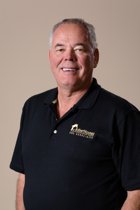 Robert Haynes, Managing Broker
317-250-7213