Some interesting changes are happening. Overall listings went UP this week by 194 over last week. That's a positive sign that more inventory is coming available.

You can see the weekly progression here

Additionally the percentage of listings that are pending is declining. Last week it was 83% pending. This week it is 79%.
These two things may signal a start of a SELLER MARKET SOFTENING.
Again, here's my theory.
Markets will start shifting to being more balanced when:
Price trends stabilize.

Percentage of pending listings vs total listings decline.

Days on market on sold properties increases.

Percentage of sales price vs listing price declines.
Don't be surprised if the "worm has started to turn".
If we can be of service to you, please don't hesitate to reach out.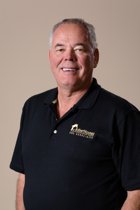 Robert Haynes Managing BrokerRobert Haynes and Associates317-250-7213email