This data is specifically for SE Hamilton County $200-600k
The market continues to stay strong. Let me focus on two key indicators:
There are 740 CURRENT active listings in the dataset. Of which 616 or 83% are pending. This is up from 79% from last week.
This shows the total % of market from week to week. I will build this graph out each week to show the progression. Right now, the trend is staying strong so it is DEFINATELY staying a SELLERS market!
My theory:
Markets will start shifting to being more balanced when:
Price trends stabilize. Average home price is $342k
Percentage of pending listings vs total listings decline. We are at 83%
Days on market on sold properties increases. We are at 11 DOM
Percentage of sales price vs listing price declines. We are at 102% right now.
Stay tuned. This will update weekly with the most thorough data analysis at the beginning of each month. Weekly I update the current (pending/active data). The sold data is updated monthly.
If we can be of service to you, please don't hesitate to reach out.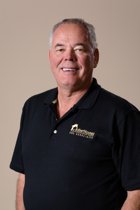 Robert Haynes
Managing Broker
Robert Haynes and Associates
317-250-7213
email