So the month of September ended strong for the SE Hamilton County real estate market. My data sampling is for homes $200-600k in Noblesville, Carmel, Westfield and Fishers. The majority of homes sold in these towns fall in this price range. All data references this sample.
There were 465 home sold in September, almost identical to August.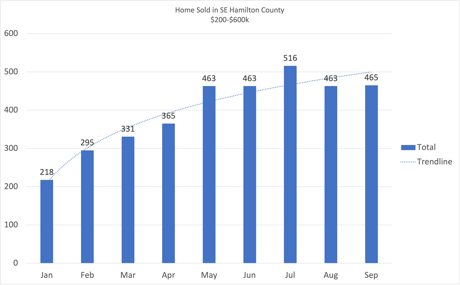 Of those sold in September, the average sale price vs list price stayed at 102%. (the seller got 102% on average of what they were asking)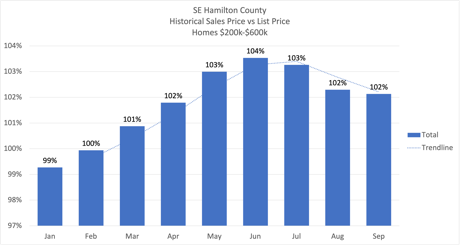 The number of days on market (DOM) is slightly rising at 14. Not a significant trend but worth noting.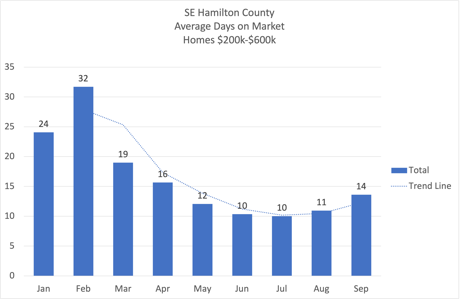 What is worth noting is the average sale price increased by 6.2% or about $20k. A rise in market price or just a fluke trend? Not sure.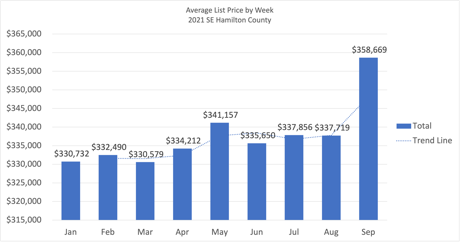 As far as the last week goes...
The number of homes on the market actually declined by about 10%. Last week, it was 932 with only 834 this week.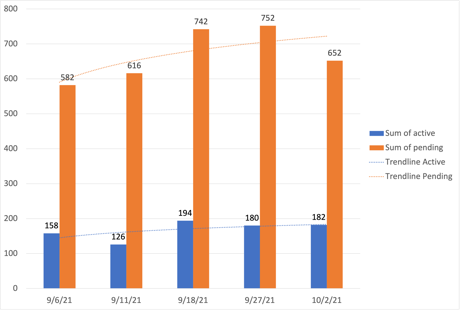 However, the percentage of homes listed that were pending remains fairly constant.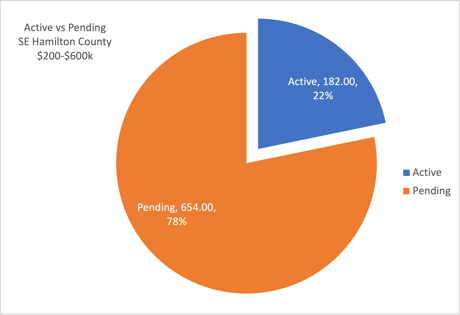 The bottom line: SE Hamilton real estate market is STRONG! Really strong. As long as inventory level stay low as they are and competition stays fierce, our market will continue to boom. AT SOME POINT, this will be begin to change. What we see right now is significant competition for existing homes. I showed a $550k house today in Carmel that allowed overlapping showing. I thought I was in a HG TV open house. There was a LOT of traffic and it wasn't even an open house.
My theory is this:
When these things change, our market will soften and become more balanced. Honestly, I look forward to that day!
1. Average days on the market increase
2. Average sale price vs list price decreases
3. Average home prices stabilize
4. Percentage of all listings that are pending decreases
5. Overall number of listed homes increases
That will trigger two events:
1. A surge in sellers trying to get in on the best market while it's still strong
2. Buyers being more discerning in what they are offering (not giving away so many concessions)
I have also put together a list of active homes for the four cities below. Click to enjoy.
These homes are available RIGHT NOW!
If I or my team can assist you in any way, please don't hesitate to call/email me. If you'd like a custom search, I'll be glad to do that at no charge.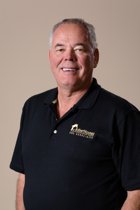 Robert Haynes
Managing Broker
317-250-7213
rhaynes.realtor@gmail.com